In the seventies a group of entrepreneurs sensed the birth of a new sector.
Right from the start, they grew up with the courage to innovate and adapt to the evolution of the market, to the point of creating Esprinet.

Since the year of the listing, which took place in 2001, we first became Italian leaders, then a multinational company, until we reached the first place (rank) in Southern Europe.
Today, we are proud to be much more than an IT distributor.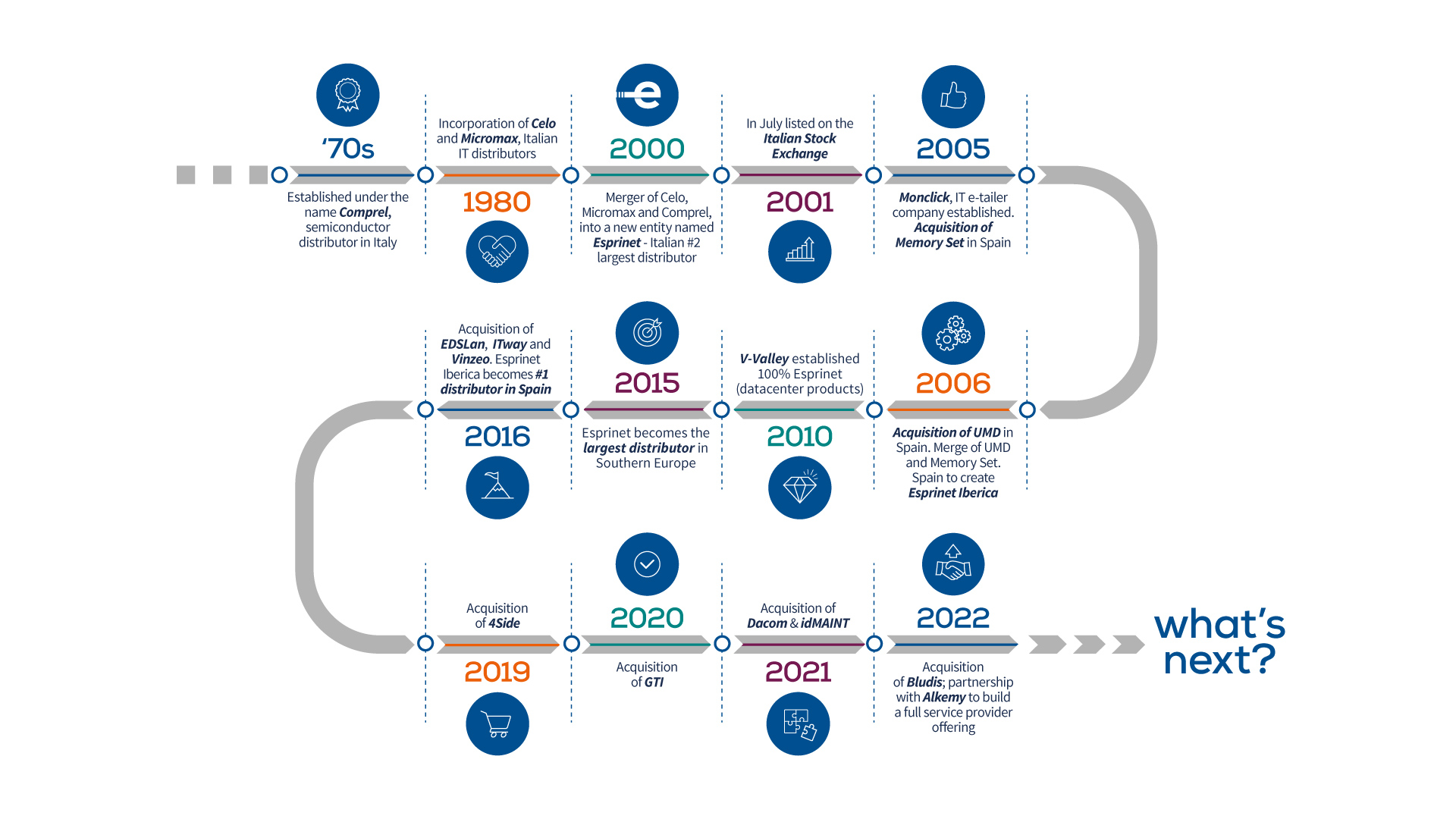 2021 - 2022
Moving towards a new paradigm
2022: Acquisition of

Bludis

: Esprinet signs a partnership with Alkemy to build a full service provider offering
2021: Acquisition of

Dacom S.p.A

and

IdMaint S.r.l.

,

4Side

's participation rises to 100%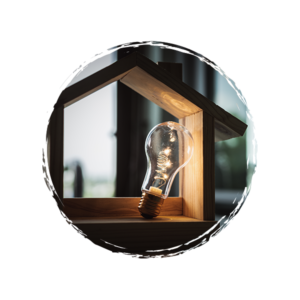 2020 - 2013
We became leader in Southern Europe
2020: Acquisition of GTI in Spain, and Celly's participation rises to 100%
2019:

Acquisition of 4Side

2018: Revenues close to of € 3.6 billion
2017: New site b2b Esprinet
2016:

Acquisition of EDSLan

, ITway and Vinzeo.
Esprinet becomes the #1 ICT wholesale distributor in Spain

2015: Esprinet becomes the largest distributor in Southern Europe
2014: Sale of 100% of Monclick and acquisition of Celly (mobility's accessories)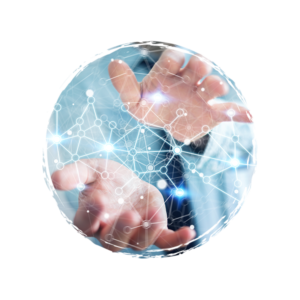 2012 - 2005
We became a multinational corporation
2011: V-Valley, the fully owned subsidiary in charge of Datacenter Products sales established

2009: Esprinet Iberica among the top three distributors in Spain

2006: Acquisition of UMD in Spain to create Esprinet Iberica
2005: Acquisition of Memory Set in Spain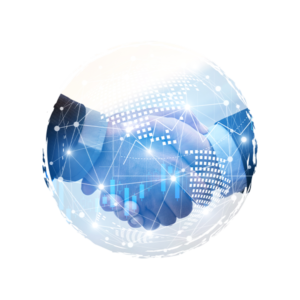 2005 - 2000
We became leader in Italy
2005: Monclick IT e-tailer company established
2001:

Listed on the Italian Stock Exchange

2000: Merger of Celo, Micromax and Comprel, under the brand-new Esprinet (Italian 2nd largest distributor)