Enabling your tech experience
We are enablers of the tech ecosystem with a profound calling to social and environmental sustainability. To promote tech democracy and guide people and firms towards digitalisation, Esprinet offers European clients its expertise in advisory and cybersecurity, as well as a selection of products and services to buy or rent through an extensive network of professional resellers.
We believe that technologies are a common good.
That is why we dedicate ourselves to being a reference point
among the community of manufacturers, dealers and technology users.
In evidence
In the first quarter of 2023, Esprinet accelerated its strategy to focus on high value-added segments which now represent around 60% of total EBITDA Adj. of the period
The Board of Directors of ESPRINET approved the Additional periodic financial information as at 31 March 2023, drafted in compliance with the international accounting standards (IFRS).
Approved the draft terms of the merger of the subsidiary 4Side S.r.l..
The Board of Directors of Esprinet approved the draft terms of the merger by incorporation of the wholly owned subsidiary 4Side S.r.l..
Esprinet signs a distribution agreement with LiveHelp
ESPRINET (PRT:IM), a leading group in consulting, the sale or rental of technology products and IT security, enriches its service offering for resellers with LiveHelp, the digital engagement platform created to support companies' sales and service objectives on digital channels.
Tax risk resolution
Referring to what was communicated on May 15, 2023, it is hereby communicated that today, for mere settlement purposes of a potential long-lasting tax dispute, the Company has signed an agreement with the Italian Tax Authorities aimed at settling the VAT claims in relation to tax periods from 2013 to 2017.
Change in 2023 Calendar of Corporate Events
In accordance with article 2.6.2, c. 1, let. b) of the Market Rules organized and managed by Borsa Italiana S.p.A., ESPRINET communicates the update of the Calendar of Corporate Events for the 2023 financial year.
Esprinet: the Shareholders' Meeting approves the 2022 financial statement and resolves the distribution of a dividend equal to Euro 0.54
The ordinary Shareholders' Meeting of ESPRINET was held today under the chairmanship of Maurizio Rota.
ESPRINET IS THE FIRST COMPANY IN THE INFORMATION TECHNOLOGY INDUSTRY TO RECEIVE EDGE CERTIFICATION FOR GENDER EQUALITY IN ITS COUNTRIES OF OPERATIONS
ESPRINET (PRT:IM), a leading Group in Southern Europe, in advisory services, sale and rental of technological products and cybersecurity, announced it has obtained EDGE Certification, demonstrating its corporate values of promoting gender equality and inclusion. Only seven companies are EDGE Certified in Italy, six in Spain and the Group is the first certified in the Information Technology industry in the countries in which it operates.
Axopa S.r.l. and Montinvest S.r.l. signed a new shareholders' agreement replacing the shareholders' agreement in force between Axopa S.r.l. and the Monti family, to ensure continuity in the management over the next years
Esprinet consolidates its position in Cybersecurity with the acquisition of the spanish distributor Lidera
Esprinet announces that it has entered into a binding agreement today for the purchase, through its Spanish subsidiary V-Valley Advanced Solutions España SL, of 100% of the share capital of Lidera Network S.L..
The 2022 fiscal year results confirm the Esprinet transformation into international value-added distributor. Record Group net income at euro 47.3 million (+7%). Proposed dividend of euro 0.54 per share (D.Yield >7%). Ordinary Shareholders' Meeting convened.
The Board of Directors of ESPRINET, a leader in Southern Europe in advisory services, sale and rental of technological products and cybersecurity, which met under the chairmanship of Maurizio Rota, approved the Consolidated financial statements and the Draft separate financial statements as at 31 December 2022, drafted in compliance with the international accounting standards (IFRS).
Now available the V-Valley World event video
Click
here
to watch. Download the report of Channelnomics presented by Larry Walsh (.pdf)
Insights from the world of technology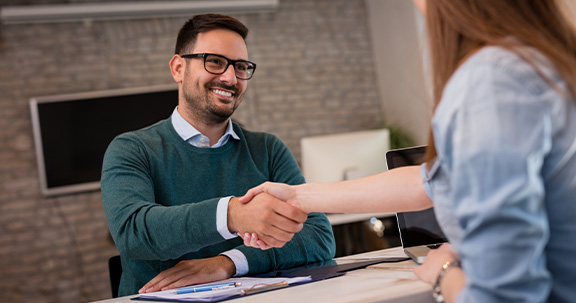 Operating leases: benefits for companies and professionals
An operating lease, also called renting of instrumental assets, consists in renting an asset or a service which remains the property of the leasing company, and which the purchaser can use for the times and in the ways established by a contract.
Esprinet is a distributor and much more
With a firm eye on the future, we can offer you a window onto the world of technology to keep you up-to-date and find out all the new market trends.
Cloud services, collaboration software, video-conferencing systems, advanced IT infrastructures and consumer electronic solutions: whatever you need, our Teams of experts will be able to advise you and configure the best solution for you.
We are here for you, from the simplest requests to configurations of products and services, in all the pre-sales stages, with guided assistance from our experts and advanced e-commerce website functions.
Discover all our services
A large portfolio with all the best in technology always available, even immediately. We work with a full, updated and constantly expanding catalogue at Esprinet.
GO TO PRODUCTS
We are a value hub for vendors, so they can build offers and projects flexibly to integrate the most complex technologies.
Discover V-Valley
Our commitment to the territory and community
We work on tangible social responsibility initiatives to bring a positive impact to the territory and local community.
Why you should invest in Esprinet
SHARE PRICE ESPRINET S.p.A.
SHARE PRICE ESPRINET S.p.A.
Become part of the Esprinet team
Working at Esprinet means looking in the same direction, while at the same time lending value to each person's ambitions and unique characteristics.

Are you a supplier or a potential commercial partner?
Tell us about what you do and your project idea.

Would you like to become our client?
If you are a vendor or you offer assistance and installation services, why not try the Esprinet experience?