Corporate Cyber Security? On cloud vs on Premise
Corporate data security is a dominant topic in the modern business world.
Increasingly computerized and interconnected companies need systems to defend their computers, servers, mobile devices, electronic systems, networks and data against malicious attacks.

What's more, GDPR of 2018 legally responsibilized all companies that hold user data, obliging them to adopt suitable measures to protect their integrity and non-disclosure.

This is no easy task: every year, the threats held by expert hackers increase and evolve.

In the 2021 Report by Clusit on ICT Security in Italy, in 2020, there has been an increase in global cyber attacks 12% greater than the previous year, and 66% greater than in 2017.

Assuming a constant attack growth, it is estimated that, in 2024, losses may be quantified i 20-25 billion Euros, for Italy alone.

Faced with all this, companies increased their investment in cyber security (+4% annually), become aware of the related risks.

And not just big companies: even smaller companies must ensure that theirs and their users' data are safe, and users are often the weak link through which cyber attacks materialize, perhaps exploiting a distraction when opening an attachment, or the unawareness of the main hacking techniques.

In this article, we will go over two different approaches in terms of corporate data security - cyber security on cloud and on premises - and we will highlight their pros and cons.
What difference is there between cloud and on premise corporate cyber security solutions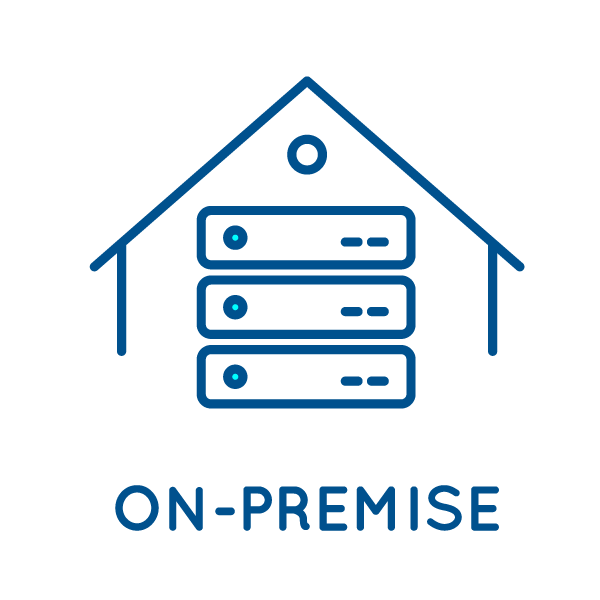 On premise solutions mean an IT technological infrastructure installed within a company, which manages it directly.
The on premise model was the most widespread until a decade ago.
It entails the availability of dedicated servers, where all corporate data and the software used are stored.
Concerning corporate data security, this translates into a more immediate access and easy data monitoring, and the company hosting the infrastructure is completely responsible for them.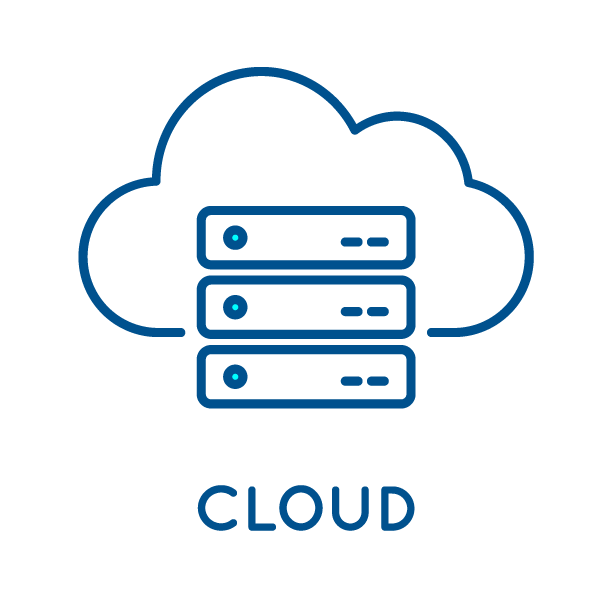 On the other hand, on cloud means that all the IT infrastructure is hosted outside the company - theoretically on servers that can be placed anywhere in the world - and data and services can be accessed at any time via the Internet network.

An on-cloud server works with a virtual technology, and does not entail the presence of IT resources capable of managing these issues (which are dealt by the service provider) every day within the company.

Cloud and cyber security are two concepts that were developed in parallel. Indeed, the server provider is the one that ensures the company entrusting its data security services to it, taking care of them first-hand.
Pros and cons of cloud and on premise corporate cyber security solutions
Both these technologies have their pros and cons.

Originally, on-premise management was the favourite one, in terms of data security, for their greater and simpler control and accessibility, and the greater simplicity in complying with security regulations. This applies especially to big companies that manage large quantities of sensitive data, such as large banks.

On the other hand, managing security completely "on premise" causes other kinds of issues.

First of all, the related costs. In order to store large quantities of data, an on premise approach requires the company to purchase an expensive infrastructure to ensure the standard operation of all processes.

A physical (and technological) infrastructure also requires space, power and qualified personnel to use it, who can deal with the system ordinary and extraordinary maintenance. And this can escalate to a very large number of people. For a small company, it is very hard to bear all these expenses.

This kind of issues does not occur, when resorting to on cloud cyber security systems.

The service provider takes care of managing and servicing the entire infrastructure remotely, and offers the best solutions in terms of corporate data security, at a much lower economic and human resources cost.

Another main benefits of an on-cloud technology is undoubtedly its scalability, that is, the flexibility in increasing or decreasing the calculation capacity of an infrastructure, according to the actual company needs in a specific moment.

Also, the customer finds its application already configured within the cloud, saving precious installation time.

It is easy to understand how, when it comes to on premise solutions - especially if the power needed is greater than the current one - this is much more complicated and costly, since it would also require the physical infrastructure and the software to improve the performance.

An on cloud cyber security allows customers to pay only for the resources they actually use. Furthermore, the cloud also reduces data backup costs and facilitates their recovery in case of emergency or hacker attack, thanks to the possibility of moving them within a broader network supplied by the provider.

On the other hand, one of the recognized downsides of the cloud is that, since the applications are already pre-configured, they are not easily adaptable to single systems and needs.

With an on premise system, since the customer manages the entire infrastructure, any modification is allowed (even if they also bear the cost for it).
Cyber security cloud vs on premise: which one is better?

In short, with current technology, it is best to choose cloud cyber security.
Esprinet provides the best corporate cyber security solutions that can cover all marker requests in this field, thanks to a mix between suppliers of the best technologies and field experts that can meet any requirement.
In particular, Esprinet offers a super-modern range of cloud cyber security solutions for companies.
In our Cloud Marketplace, you can find the best products, ideal for both MSP and CSP business models.
A Managed Service Provider is a business model where an external supplier takes over, provides and monitors the services for end users, for a flat fee, and constantly checks the entire customer's technological infrastructure and network.
While the Cloud Service Provider model entails Cloud solutions with subscription-based formulas to create customized offers for customers. The benefit for customers is that they only pay based on actual service use.
For both models, Esprinet distributes software ensuring a high productivity and also business continuity, by protecting all the devices used by employees, thanks to advanced technological solutions for corporate network security.