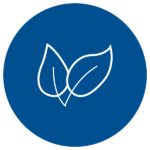 CLIMATE NEUTRALITY for the Group's direct and indirect energy emissions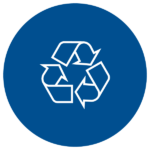 PACKAGING SUSTAINABILITY PROGRAMME
100% recyclable packaging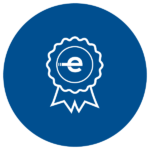 LEED PLATINUM certification of the Vimercate and Madrid offices LEED SILVER certification of the Zaragoza office
CO2 Emission in tonnes (tCO2)
Scope 2 Emissions - Market based
0
0
0%
Purchase goods and services
20,923
23,060
-9%%
Fuel-and-energy-related activities (not included in Scope 1)
279
215
30%
Upstream Transportation and distribution
17,935
22,051
-19%
Waste generated in operations
32
71
-55%
Business Travels
650
332
96%
Employee commuting
1,759
1,842
-5%
Use of sold products
2,068
2,533
-18%
Scope 3 Emissions
43,646
50,103
-13%
Total Emissions
43,646
50,103
-13%
*Offsetted emissions
Energy consumption in gigajoule (Gj)
2022
2021
2022 Vs 21 Var. %
2020
2022 Vs. 20 Var. %
Electricity
26,282
25,740
2%
23,223
13%
Natural gas
5,479
3,212
71%
4,643
18%
Diesel
10,897
8,965
22%
7,006
56%
Petrol
1,570
697
125%
130
1,108%
Total
44,228
38,615
15%
35,001
26%
2022
2021
2022 Vs 21 Var. %
2020
2022 Vs. 20 Var. %
Wood
417
459
-9%
578
-28%
Plastic
102
131
-22%
176
-42%
Paper and cardboard
671
676
-1%
586
15%
Total
1,196
1,273
-6%
1,343
-11%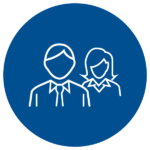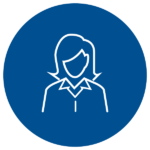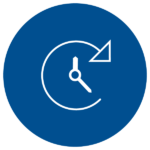 41-50 years average age of employees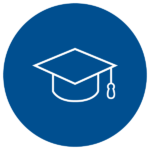 +45% training hours provided
Following the launch of the new Reskill training approach based on a digital environment geared towards selfdevelopment and knowledge sharing in 2021, the year 2022 was characterised by the introduction of unprecedented content in the Group's training landscape, some an integral part of a corporatewide strategy, others localised according to the needs of different countries.
Reskill is open to all employees and includes all of Esprinet's training offer, making it transparent, accessible and constantly updated.
Each employee can freely access the training contents (live courses, recorded webinars, MOOCs and in the classroom) in an agile way and without any prior approval step. Furthermore, thanks to the possibility of applying as a trainer, Reskill strongly promotes the sharing of expertise, helping to break down functional silos and improve collaboration. This approach stimulates the contribution and participation of everyone, soliciting content proposals from the employees themselves, who are the first to be aware of the training needs affecting them.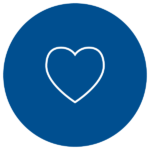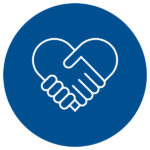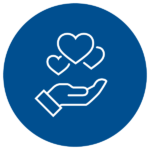 Support for
OFFSETTING PROJECTS
in different areas of the world
employment of people with disabilities
Savings in time and costs for customers
Customers, suppliers and company TOGHETER in a virtuous social project
The product sheet project arose with the aim of relieving the product marketing structures of operational work, leaving space for strategic activities. In cooperation with the social cooperative INTEC of the L'Impronta Group, five people with disabilities were employed.
The team worked on compiling product sheets on the Esprinet website, completing about 1,000 toy product sheets in the first three months.
In the light of the good, precise and punctual work and the added value of integrating a social project into the core business, the company will continue the project in 2023, switching to the consumables section.
Kariba Project - Protecting forests in Zimbabwe
Three-year period 2021-2023 targets
For the three-year period 2021-2023, the Esprinet Group has decided to define targets in the ESG area by connecting some components of the Remuneration Policy of executive directors and managers to their achievement.
Verification of the achievement of these goals is entrusted to the auditing of independent external companies.
The Group is committed to maintaining the climate neutrality target for its direct and indirect energy emissions (Scope 1 and Scope 2) achieved in 2021 in the three-year period 2021-2023. Within the "Scope 3 - Upstream Transportation and Distribution" category, Esprinet aims at confirming the 10% reduction compared to 2020 in the three-year period 2021-2023.
Esprinet has defined targets to be achieved in relation to the Employee engagement process with which the degree of satisfaction of the Group's employees is measured annually.
*Targets are indicated in details in the Report on Remuneration