Constant generation of profit, diversification and highly efficient logistics processes and systems and a solid financial position - a leading Group, avant-garde in an increasingly strategic sector.
1. The macroeconomic backdrop
The world economies are starting back up with high growth estimates. Specifically, in Southern Europe the estimated GDP growth for the next two years is above the average for the European Union. 
The ICT industry seems to be one of the few industries worldwide to come out of the pandemic era stronger than before, driven by ongoing innovation and a new view of its role in the life of each and every one of us. Specifically, in Southern Europe it is expected that the ICT expense, based on the GDP, will grow fast, lining up with the European average.
3. NEXTGenEU and RECOVERY PLANS
The domestic and European plans to relaunch the economy and foster the digital transition of companies and organisations will benefit from major allocations estimated at an average of 2.9 billion euros per year in additional investments. 
Market conditions are encouraging for the business model's evolution, bolstering the Group's central role in a tech ecosystem, and facilitate an outlook to developing the offering, even in terms of advisory and advanced corporate services. 
Twenty years after the foundation of Esprinet and after morphing into a multinational company in 2005, by introducing the 2022-2024 Business Plan the Group launches a structural change to the business model with the objective to bring in a new "full-service provider" model alongside the distribution business over the next decade, with significantly greater EBITDA margin levels.
A revolution in the business model that starting with the rental programme (long-term rental of the IT park with more services and perks) paves the way to considerable improvement of future profits.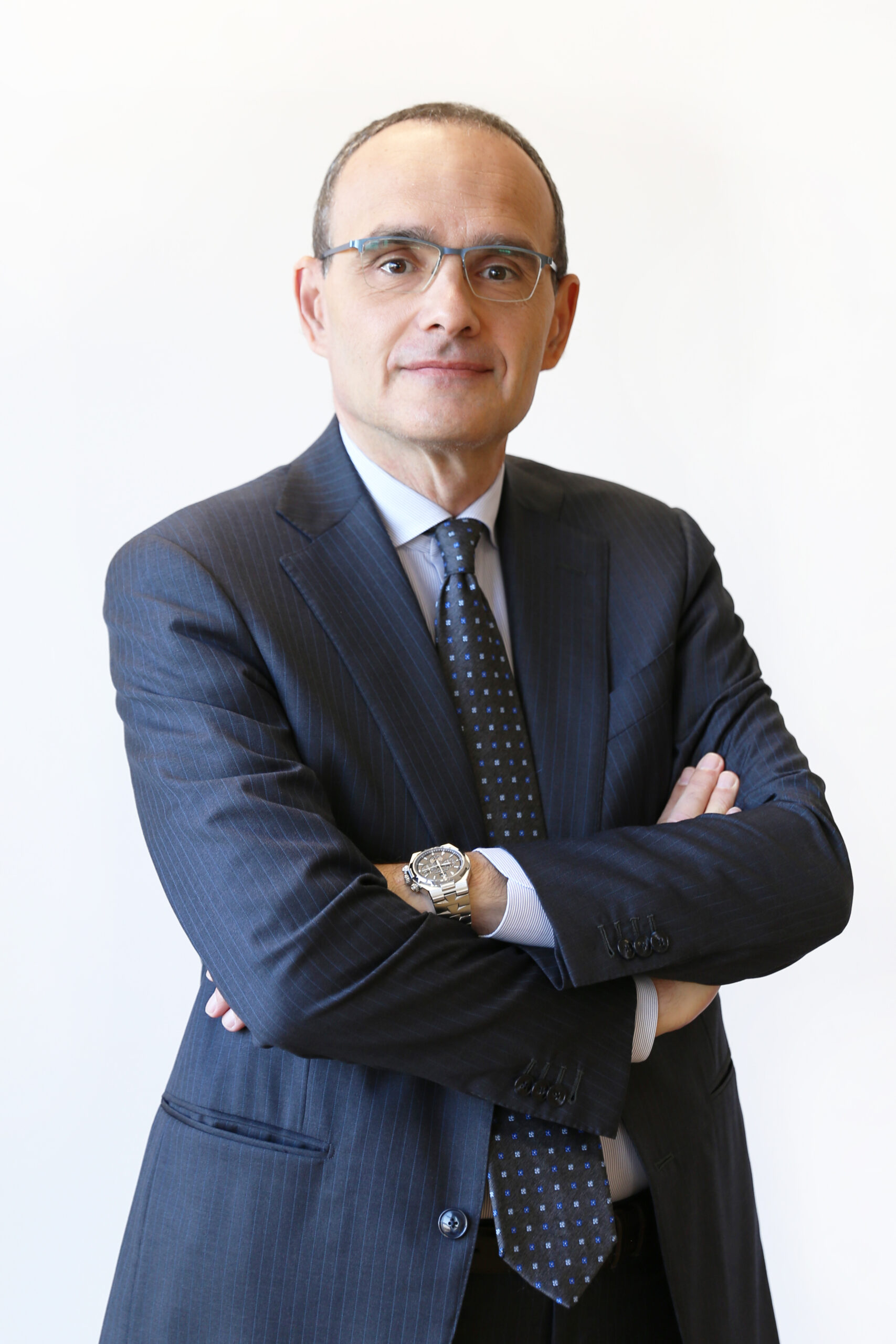 "We are proud to present an ambitious Strategic Plan which looks towards 2024 and beyond. We not only forecast an increase of approximately 50% in the Group's profitability over the next three years, but we are building a bridge between the purely distribution-based business model currently in place, and the Full Service Provider business model used for the Vendor and Reseller ecosystem, which we visualise for the future of the Group. From 2024 onwards, the Group will operate on dual fronts, value added distribution on the one hand, and servicing the IT ecosystem on the other, with sales and profit margin profiles that are completely diverse but at the same time synergistic".
Alessandro Cattani
Chief Executive Officer
The 2022-2024 Business Plan is structured on the two areas of growth and development:
The organic growth of the historical transactional distribution model, with a major evolutionary drive towards a greater role of value added distribution, particularly in higher margin areas of Advanced Solutions, Cloud and own-brand consumer accessories (Nilox and Celly);
The launch of a new division specialised in providing operating rental solutions ("Renting") to the ecosystem of IT and CE resellers and manufacturers.