What stores have dedicated training classrooms?
Some of the Esprivillage stores have a dedicated classroom for their customers' training courses. Esprinet/V-Valley vendors and qualified technical staff regularly hold technical/sales courses. Stores with an equipped classroom with desks, power sockets and free Wi-Fi are: Rome Tiburtina, Cinisello, Naples, Bologna and Padua. Stores with a classroom without desks, but with chairs, screen and video-projector are: Bergamo, Brescia, Cesano Boscone, Pordenone, Bari.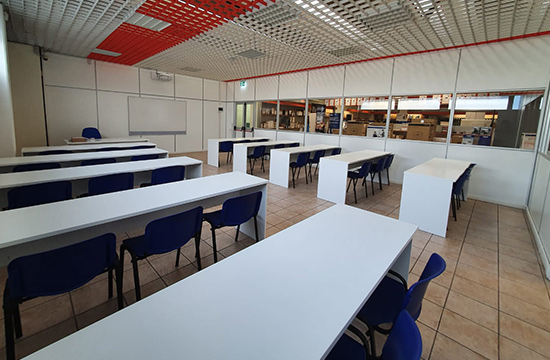 Possibility to take part in technical/sales courses held by Esprinet/V-Valley vendors or qualified technical staff.
Possibility to rent the classroom to hold courses for your customers at a special price.