WHERE THERE IS AN OPEN MIND, THERE WILL ALWAYS BE A LAND OF DISCOVERY
Charles F. Kettering
The Group Esprinet Leadership Team is a Corporate structure that deals with managing all activities of our Group. This team of managers is responsible for implementing our strategy of growth in all the Countries in which we operate.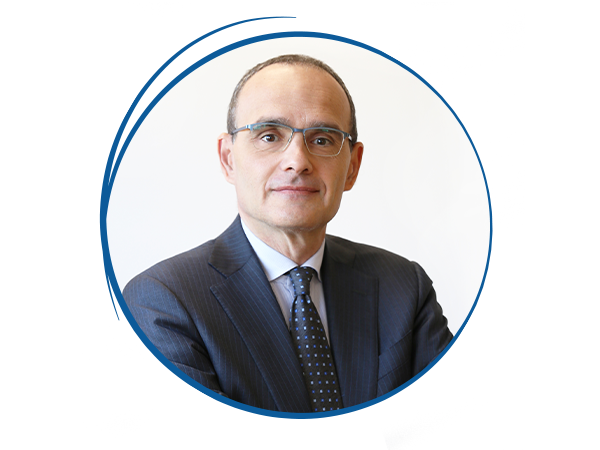 Alessandro Cattani
Chief Executive Officer
Alessandro Cattani, was born in Milan on 15 August 1963. After completing his degree in electronic engineering at Politecnico in Milan, he earned a MBA ("CEGA" at the Bocconi University in Milan).
He began his professional career in the holding company of an Italian industrial group where, until 1990, he served as Executive Director of the company which had the task of managing the group's information technology.
From 1990 to 2000 Mr. Cattani worked in a consulting company. Since November 2000 he has been serving Esprinet as Chief Executive Officer of the Group.
Giovanni Testa
Chief Operating Officer
Giovanni Testa, was born in Milan on 26May, 1968. After graduating in Law, he started his career in the field of Control Management.
With his entry into Esprinet he was able to further enhance his skills in Credit, Treasury and Data Warehouse. Over the years, thanks to his experience in Control Management and the Credit area, he has been able to develop excellent relationships with both clients and suppliers of the Group, working directly with the Commercial Management.
In November 2016, he was appointed as Esprinet Group Italy Business Operations Manager with five commercial management areas reporting to him, while since July 2020 has been assuming the role of Chief Operating Officer of the Group.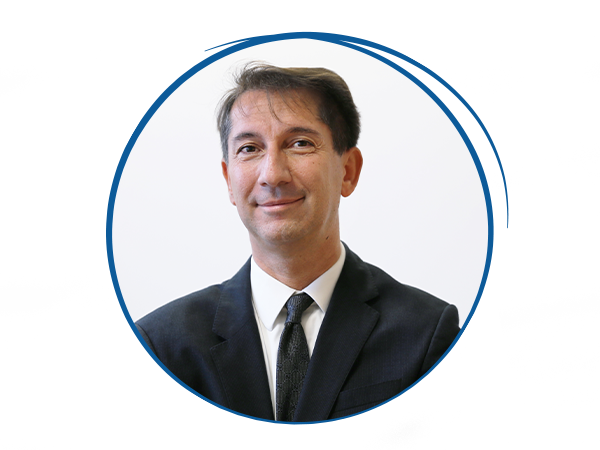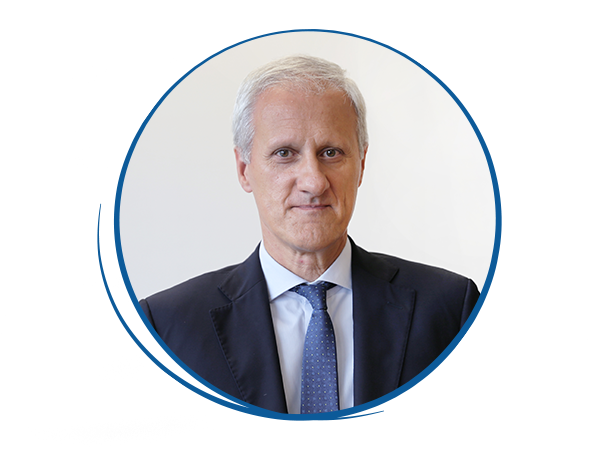 Pietro Aglianò
Chief Administration & Risk Officer
After several professional experiences in the administrative field, he joined Esprinet in 2003 as Administrative Manager.
Over the years he held various positions, including member of the Supervisory Body pursuant to Legislative Decree 231/01 and Internal Audit Manager.
Since 2014 he has been helding the position of Group Administrative Director and Risk Manager to which he has been added responsibility for CSR issues, from sustainability projects to reporting, and for General Services.
Cesare Pedrazzini
Chief Information Officer
Born in Milan in 1963, he is currently Chief Information Officer. He began his career in 1984, in the field of application software, designing and developing SW packages in the administrative and tax area.
After a few years in the field of consulting, he has been with Esprinet since 2002. He has personally followed the internationalization process of the Group and the expansion projects following the various acquisitions.
At the head of the Information Systems Department, he also coordinates the group of internal developers involved in innovation projects on the supply chain and in improving the services offered to customers, primarily through the website; the department that manages the IT infrastructure and cyber security also reports to him. The primary objective is to combine the need to ensure up time and system security in a constantly evolving environment to support the lines of business.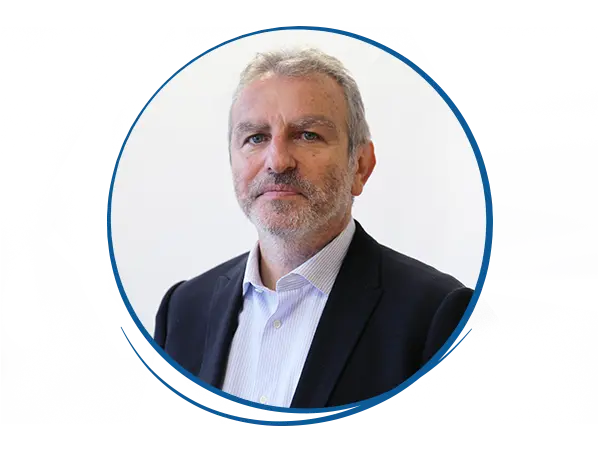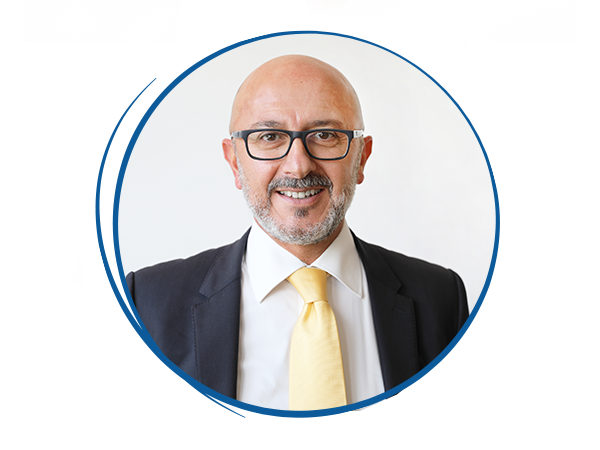 Nunzio Punzi
Group Supply Chain Director
Nunzio Punzi was born in Cinisello Balsamo, on 03 March 1968.
After graduating in Accounting, in 1989 he began his career at Micromax, one of the companies that, together with Comprel and Celo, created Esprinet, in the context of management administration.
With the birth of Esprinet in 2001, he became Deputy Director of Central Staff.
In 2007 he took the Corporate role of Back Office Director managing the Logistics and Transport for Italy, Spain and Portugal.
Ettore Sorace
HR Director
Born in 1972, after a degree in Law at the University of Parma and a Master in Human Resources Management at the ISCOM of Parma, from 2000 to 2007 he worked for Vodafone where he took on various roles and increasing responsibilities.
In 2008 he began his career at Esprinet, where he assumed responsibility for the Human Resources Department with the aim of coordinating all activities related to the selection, development and training of employees of Italian companies as well as all aspects related to Payroll and labor law litigation.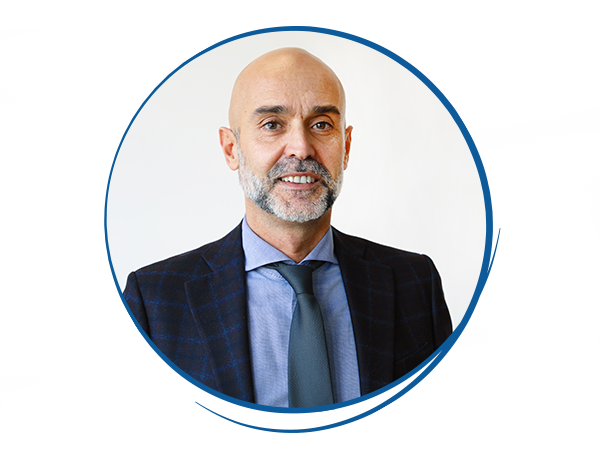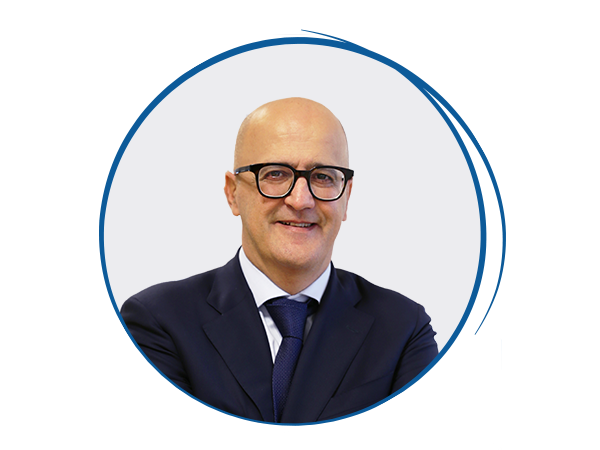 Luca Casini
Country Manager Business Esprinet Italy
Luca Casini has a degree in Information Sciences and began his career as a Marketing Specialist in the PC division of Digital Equipment.
In 1998 he joined Comprel as Brand Manager for Software; subsequently he held the role of Head of Comprel's Competence Center, then of Esprinet's Business Unit Manager for Server, Storage, Networking & Software.
In 2011 he took on the role of Commercial Director for the area of complex technologies, while in 2016 he was appointed President of V-Valley Italy, the value-added distributor of the Esprinet Group.
Simona Ceriani
Country Manager Consumer Esprinet Italy
After graduating in Economics from Bocconi University in Milan, in 1998 he began his career in Comprel - which later became Esprinet - as a Junior Brand Manager, and then became Business Unit Manager after a few years. When Esprinet business expanded to the distribution of consumer electronics products, in 2009 she assumed the role of Head of Marketing for Esprinet newly formed Consumer Electronics Area. Since 2010 she has been the Commercial Director of the division, also responsible for retail sales, e-tailer sales and vertical channels (Telecom, Games and Furniture Specialist), of OK Retail, the Esprinet system of Category & Trade Marketing for GD and is also responsible for the 17 Esprivillage Cash & Carry. In 2016 she was appointed Head of Sales & Marketing for the Consumer Area and since 2019 she is responsible for Nilox, the own brand of mobility and IT products.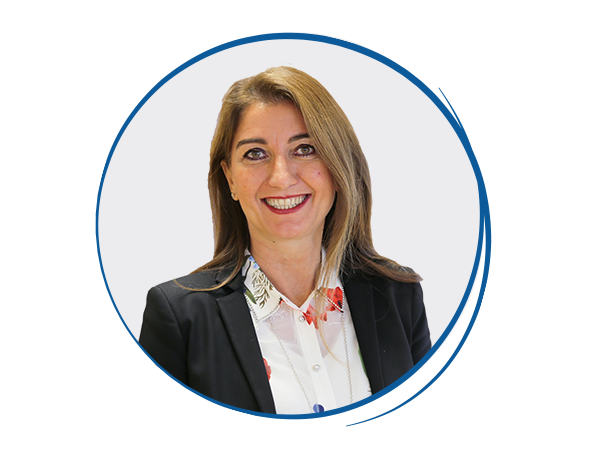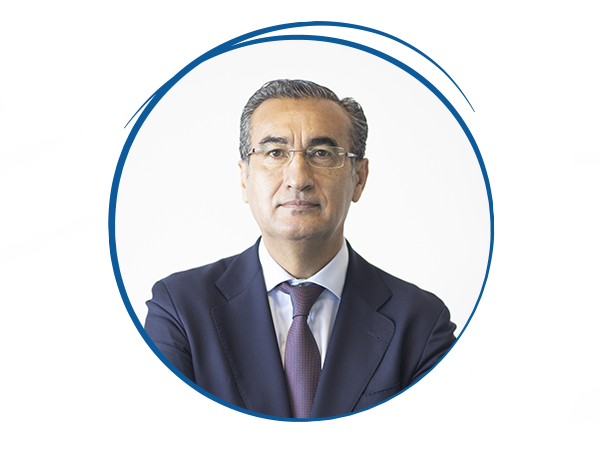 José María García Sanz
Country Manager Esprinet Iberica 
José María García Sanz was born in Brazatortas (Ciudad Real) on October 22, 1965, he began his professional career in the IT sector in 1986, spending the first years in two Spanish companies: Cospa Data (Corporate distributor) and Grupo Comelta (Integrator) and three multinationals: RICOH, Ingram Micro and Samsung in the Sales department, holding the responsibility of the General Management of the IT Division in the latter. He began his career at Esprinet in 2008 as Commercial Director of the Corporate and Consumer channels. Since 2014 he has held the position of Country Manager. In these 34 years, thanks to his experience in the supervision and development of the various sales and marketing channels, he was able to develop great leadership, empathy and relationship skills, which have allowed him to develop excellent relationships both with internal teams and with customers, suppliers and other important players in the IT market.
Javier Bilbao-Goyoaga Barturen
President V-Valley Advanced Solutions (España & Portugal)
Born in Bilbao on 1962, he completed his dual degree in Economics and Business Administration at Deusto University in 1985. He began his professional career in a local industrial holding, changing later to Unilever where he took different managing positions as Marketing Manager and Business Development Director in Spain and Italy till year 2000.
From 2000 to 2004 he worked at Iberdrola (first Spanish electricity company) and Corporacion IBV (industrial holding belonging to BBVA and Iberdrola) as Strategic Marketing & Planning Director and managing Investments in "New Tech". In 2004 he was appointed chairman and CEO of Vinzeo Technologies, until its acquisition by Esprinet Iberica in 2016. Since then he serves as Board of Director member, he is President of V-Valley Advanced Solutions (España & Portugal) and Responsible of Esprinet Portugal.