Letters to our Stakeholders
The Esprinet Group deems it essential to pursue a sustainable path, capable of generating and distributing value in a long-lasting way, by focusing on the needs of its stakeholders (customers, suppliers, employees, investors, associations or institutions), and by establishing "ESG-Environmental Social Governance" goals in step with its business.

The recent events relating to the health emergency caused by the spread of the Coronavirus have further emphasized the companies' capacity to effectively tackle the crisis, thanks to an organizationand culture deeply oriented towards a long-term vision, in place of opportunistic tactics. In this sense, sustainability policies play an essential role and draw the boundary between virtuous companies and companies destined to fall due to the consequences of the Covid-19 pandemic.

An approach aimed at corporate social responsibility and sustainability requires us to consider and offset the expectations of the different stakeholders, and integrate ESG topics into our strategic decision-making processes. Understanding how the Group relates to its internal and external stakeholders is essential, in order to also analyse the financial results with the right perspective, and to define the steps of a path aimed at obtaining impactful and growing inclusion in the various social-economic contexts it works in.

The Esprinet Group has identified and undertaken its own sustainability policy for a few years now, thanks to which - by listening to its stakeholders - it has identified and prioritized some social and environmental sustainability projects, aimed at guiding the company on a stable and long-lasting path of creation of value.

2019 began with a renewed attention to customers and employees, with the conviction that human resources, corporate welfare and customer satisfaction are the solid pillars behind its competitive strategy.

The Group has undertaken a path along with its customers and employees, promoting a series of occasions and focus moments, and by exhibiting a highly receptive behaviour.

This project was named TIB, which stands for Together Is Better.

An essential step that emphasizes the importance assigned to the concept of cooperation and sharing, in order to better enhance individual efforts.

Surveys were carried out in order to measure the "Customer Satisfaction" level along the distribution chain and to have statistically-relevant data and information to use during the decision-making phase. They were followed by a significant number of actions, targeted at improving and constantly monitoring the level of service provided to our customers, starting from the critical points detected during the analysis.

Among the main social activities of 2019, there was the launch of the "For-Te" project, the first delivery service in Italy carried out entirely by people with mental disabilities.

The goal is creating employment opportunities for people with disabilities, whilst offering a quick delivery service to our customers.

For the Esprinet Group, For-Te is an extraordinary example of "value sharing", since it combines policies and working practices that strengthen corporate competitiveness, whilst improving the economic and social conditions of its territory.

During the year, corporate volunteering initiatives were extended to Esprinet Iberica, thus multiplying the opportunities for active and concrete employee participation in local community life.

Also in 2019, the "Green" project was launched, aimed at raising our stakeholders' awareness on energy saving issues.

This initiative was promoted by performing a comparative analysis of some of the product categories in our catalogue, based on environmental impact indicators in terms of energy efficiency, in order to address our customers toward mindful and sustainable purchasing options.

In recent weeks, the Esprinet Group introduced certain measures to tackle the Covid-19 emergency, with the aim of protecting the health and safety of its employees, and ensuring operative continuity, in full compliance with the regulations on social distancing and adoption of health protection protocols.

Among the initiatives adopted, the Group authorized continuous smart working for the entire corporate population that works outside the warehouses, stipulated a healthcare policy for all employees to cover medical expenses in case of infection, and provided for one-off economic bonuses for warehouse and Cash-and-Carry staff.
Lastly, Esprinet actively participated with the donation of an equipped ambulance to Monza Red Cross, and with multiple donations of PPE to several institutions. The company involved also its employees in these initiatives, through a fund-raiser carried out by devolving day's wages or offers in cash.
In conclusion, a word on the programs planned for this year.
We believe that it is time for our Group to have a change of pace, in the direction of a truly organic sustainability strategy, with respect to corporate strategic plans. This strategy cannot be separated from establishing challenging and measurable ESG objectives, integrated within the management and employees incentive systems, so as to create the ideal systemic conditions for a true shared value creation culture.
With our commitment that a culture of sustainability may translate into concrete actions every day and expand to every single aspect, we invite you to read our Sustainability Report 2019, which is also the second consolidated non-financial report, pursuant to Legislative Decree 254/2016.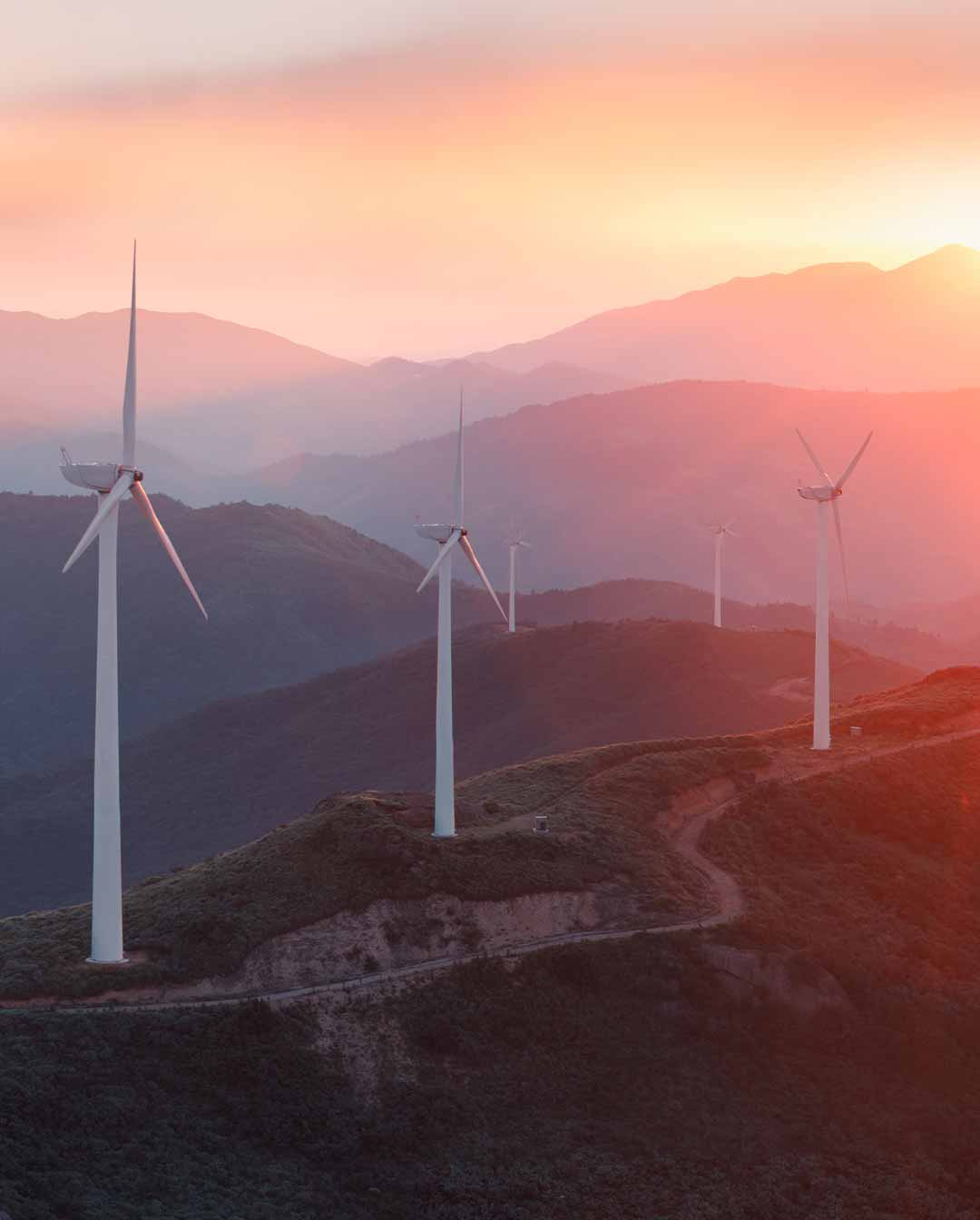 of revenue (+10% vs 2018)
Certified Renewable electric energy
Employees with a permanent contract
Integration of people with disabilities in the core business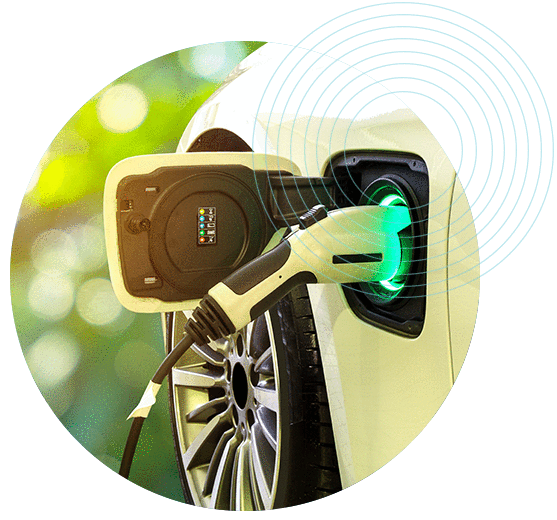 Esprinet for the Environment
Charging stations for electric vehicles
In order to meet the new electric car market perspectives and promote green transportation, we installed 4 electric car charging stations for our employees in the Esprinet Iberica parking lot
Esprinet for the Community
The Esprinet Group encourages, supports and organizes active and concrete employee participation to local community life, while supporting some no-profit organizations during working hours. In Italy, corporate volunteering involved 9 associations, for a total of 74 days, and the participation of 135 employees. In Spain, we organized 6 days in 6 associations with the participation of 43 employees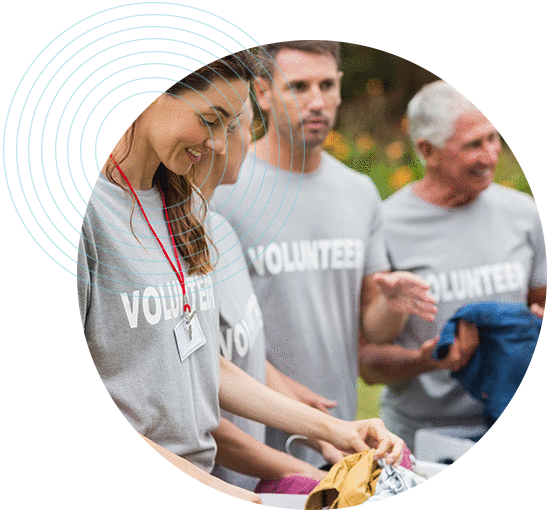 Sustainability Report 2019
Our initiatives for Sustainability
Corporate Social Responsibility is an importnat component for the Group; this is why we tangibly devote ourselves to different initiatives, by involving associations, employees, customers and suppliers.
Want to know more?
Get in touch with our Sustainability Team and receive more information on our initiatives.
Contact us